2023: NYC, New Music, and Acting Debut
Well hey, there, strangers. (Well, I suppose I am the stranger, as it's me who's been MIA on my own website…) I realized that it's literally been a year since I've written a formal blog post... but if you've been following me on social media, you probably are all up-to-date on what's been going on in my world! 
I ended 2022 with being invited to the Pensacola Beach Songwriter's Festival to perform three shows! I had the stage all to myself on the first night, so I had a full hour to perform new originals that I had written since the release of my single earlier that year, "Over Now". The festival lasted over the course of a weekend, and I performed with artists from places like Nashville, Dallas, and LA. After returning from the festival, I continued with my regular gigs for the rest of the year, and rang in the new year with a fun band show in Palm Harbor, FL. 
2023 immediately blessed me with a wonderful opportunity - I was invited to perform an all-original showcase in New York City at the legendary Bitter End! The show was in conjunction with the New York City Songwriter's Circle - a long-time event that has bred artists like Norah Jones, John Oates, and Gavin DeGraw. In the 1960s, the venue was home to Bob Dylan, Joni Mitchel, Paul Simon, Joan Baez, and so many more. The experience was unreal, and I was able to collaborate and meet with so many talented NY songwriters. You can check out videos and photos on their website (here's one of me performing my 2020 single, "Theodor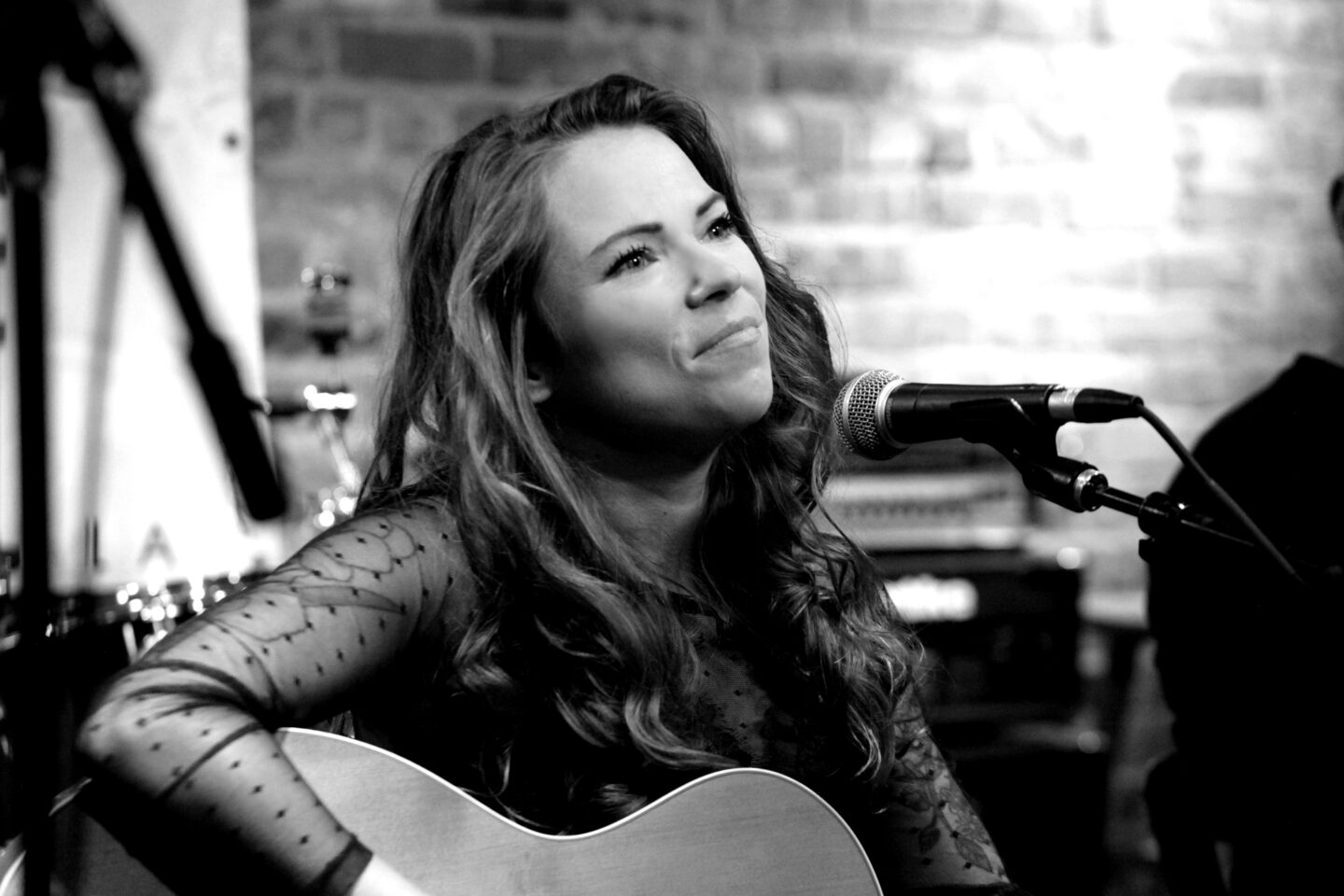 a") This will not be my final performance in NYC, and I am really excited to be able to share something down the road! 
(2023, The Bitter End, NYSC)
Quickly after my NYC debut, I was off to the studio to work on my NEW SINGLE, which released May 7th! The song is called "Foot in Mouth", and it's available wherever you get your music! You can check it out here <3 The song was recorded in Clearwater, FL, and was produced by the same magical team who worked on Theodora! I am very happy to have new music for you… and I promise it won't be another year until that happens!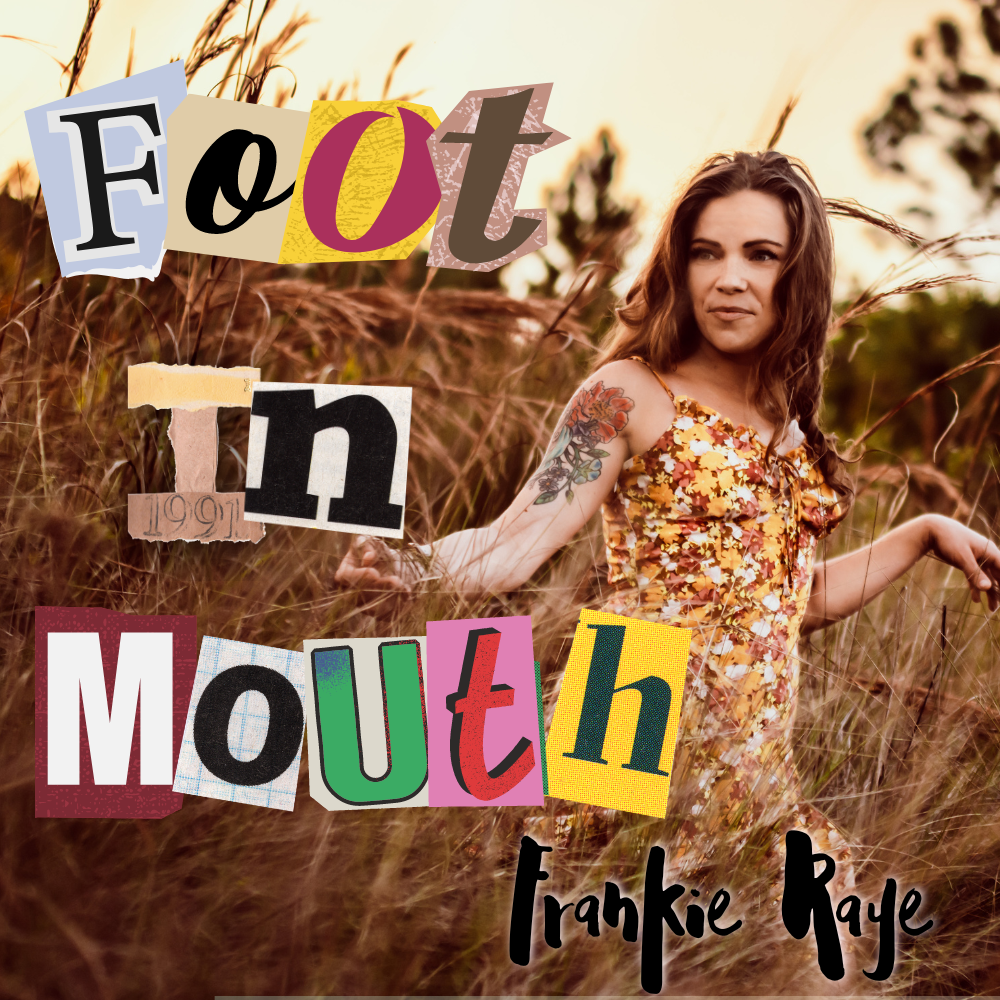 Last, but not least, earlier in 2023, I was offered an opportunity to participate in another project… that included not just singing…. but ACTING! My brother and his long-time band pal had begun working on a podcast called "The Boar's Knight", and they cast me as one of the characters, Cupid. I performed a song for the episode, as well as dialogue for the podcast. (I even have an IMDB credit now, haha!). You can check out my episode - part 13, "Up Up and Away" - here, or wherever you get your podcasts!
Those are just some quick bullet points of the highlights - I have also been writing, as usual. My goal is to release another single this year (no later than October), and finally work on some new promo vidoes! As always, you can follow me on social media to get quicker updates… I am so behind on blog posts XD 
I am also updating the photos on here too (oh yeah… I also had new promo shots done this year too by the amazing Deidra Kling.)
Mmmkay yall, see ya on the 'gram!
NEW SINGLE RELEASE! (SPRING 2022)
HELLO FROM 2022!
I have been waiting so long to finally make a post about new music! I am happy to say that I have been busy working hard in the studio this year, and I have some new tunes to release. 
My newest single, "Over Now" is targeted to release on May 6th, 2022! The track was recorded over the summer last year in St. Pete, FL. Mixing and mastering was completed by my big brother, Loren Turner (lead guitarist of the popular rock band, Foxy Shazam). If you want to take a listen to the live version of "Over Now", head on over to my Youtube and check out the performance from the 2021 Frank Brown International Songwriter's Festival (filmed at the legendary Flora-bama). 
I've been keeping up with my regular gig spots, which is getting to be a lot of strain on my voice, so you'll likely see less gigs throughout the summer, too. I have plans to start streaming on Twitch this month, also, so I will be able to share original music with you guys from all over!  You can keep up my channel at: https://www.twitch.tv/frankierayemusic (I haven't streamed yet.... but I plan to start on April 11. Finger's crossed everything works out!)
I really appreciate anyone who reads these, and as always, I am thankful for the ones who continually support me and my music endeavors. Come say 'hi' sometime, either online or in person! 
<3 Frankie
SHE'S BACK; NEW FESTIVAL; NEW RESIDENCIES (FALL 2021)
Hello from the end of 2021! 
Weird that it's been a year since I've had a proper blog post, but I promise I've been just as busy as ever. I keep going back and forth with this blog: should I just post news and keep it straightforward? Should I get personal and talk about feelings and emotions? Should I post goals? I've thought about starting a completely separate blog for music business stuff (almost like a book for anyone wanting to start gigging: frustrations, challenges, sending emails, dealing with double bookings, finding songs to cover, etc.) I don't really have any kind of plan, but I guess I'll start this one off with some news. 
THIS SATURDAY and SUNDAY I will be participating for the first time at the Frank Brown International Songwriter's Festival (FBISF). Along with over 200 songwriters from all over the globe, I'll be sharing stories and singing original songs for the weekend (one of my performances is at the famous Florabama main stage... so, I mean, that's pretty dope). Of course, in my life, something bad always gets in the way, and last week BOTH of my gigging guitars started giving me problems. My Taylor's bridge randomly started peeling off, and my Breedlove needs new wiring. Gibson is still in the shop being repaired so.... hopefully I can get one back before Friday! Haha. In the meantime, I'm using my old Fender Sonoroan which - surprisingly - sounds better than I remember. It's kind of silly looking though, but if I have to use that at the festival, then so be it.
I have three performances at FBISF, which are all listed here.
I've been keeping up with my grind of around 25 gigs a month. I have a few new residencies: 
Crabby's Bar & Grill every Monday, 6-10 
Big Easy Bar every Saturday, 1-4
Clearsky Cafe every Friday, 6-10
And starting in 2022, I will have:
The Nona Slice House every 2nd Saturday, 6-10
Keel & Curley Wine  every 1st Sunday 12-4; every 3rd Saturday 5-9
Coco's Crush Bar every other Tuesday (starting Feb 8th), 8-12
And... I think those are the only consistent ones! I still have every 1st Tuesday at Sunset Grill @ Little Harbor (and I'll be adding 3rd Tuesdays through March). Of course, there will be other venues scattered about, and as always, you can find the full schedule on the Live Show Schedule page. 
It's been like pulling my own teeth trying to get myself to write new songs. I'm not sure what the hold up is. Stress, uninspired, self-conscious, etc. I don't like anything I write anymore. I need to change that, and one of my goals for 2022 is to spend at least an hour a day working on a song. It doesn't have to be perfect and it doesn't have to be finished, but it needs to at least be started. Starting is always the hardest part for me. 
Anyway, I hope everyone is having a wonderful year, and I hope everyone has high spirits for the upcoming one. Feel free to reach to me via social media to see what I'm up to (clearly, my blogs here are few and far in-between at the moment. Just another thing on my list I need to keep up with!) 
Much love to y'all <3
NEW MUSIC VIDEO RELEASE SCHEDULED (FALL 2020)
Happy Fall everyone! 
Only a couple months left of 2020, and I'm still trying to cram as much stuff in as I can (because, what else is there to do?). I am happy to announce that my official music video for "Brave" has WRAPPED, and is schedule to release NOVEMBER 6, 2020! The video will premiere on my Youtube Channel at 2pm. 
It was such a wonderful experience - I was able to connect with two of my best friends who I hadn't seen in forever, and I made new friends along the way. The video was directed and filmed by Blake Cortes. We shot the video in downtown Tampa on a sunny Monday morning, right on the rooftop of a parking garage. I was nervous, but luckily the crew was so gentle that I was able to enjoy the experience and worry less about myself. I've never done anything like this before, so I really hope you all enjoy the video. 
The idea to film a video came about while I was visiting with Joe Cosas (producer/engineer of my 2019 "Brave" album). My intention was to meet with him to discuss plans of starting another album - my single "Theodora" had been gaining momentum both in the U.S and in Europe, I was getting airplay and media attention. I won't say that he was discouraging me, but he really was wanting to know why I was trying to rush another album when I didn't even have a professional video out. He then started looking up all the artists I love (Eric Hutchinson, Daphne Willis), and said "Oh, look, they all have these cool professional videos, too." I did NOT want to do a video, though. Like, AT ALL. I hate looking into cameras, I am a terrible actress, I hate my face, my teeth are crooked, etc. This idea terrified me. However, making a music video is the one thing I haven't done. I've done radio and television appearances, released albums, released a single, and played large stages and festivals, but I have no music video to attach to anything. I made the decision to do the video, not just for my "music career" or whatever, but so I can challenge myself to actually try new things. The song is about being brave, right? This video is beyond my music - it's about consistently putting one foot forward and keeping myself busy with new projects and ideas. There's no way I can possibly grow if I just stay in my little comfort zone. I need to push myself to create new projects for myself, which is what this music video was for me - a creative project that kept me busy. Now, I have yet another piece of professional content available :) 
Sorry for the rant. I'm still nervous about this, so that was me mostly convincing myself why this project was worth the time. 
Anyway, head over to my Youtube on November 6 and check it out! Thanks for the support everyone <3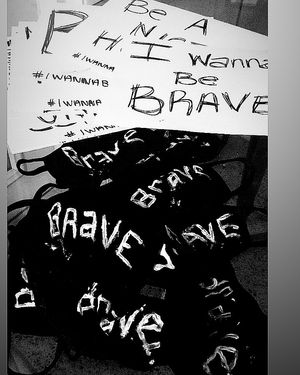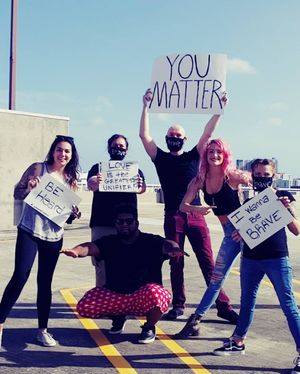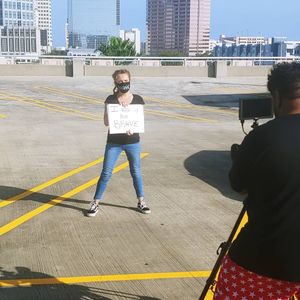 NEW SINGLE RELEASED (SUMMER/FALL 2020)
My goodness, how is everyone! I hope that everyone has been holding up during this shit-storm of a year. I have been holding up the best I can - I've just been talking it day by day.
So, after NAMM, I settled back home to return to my shows and write new music. I wish I could say I wrote a lot during lockdown, but I didn't. I have like, three new songs, so I guess that's better than nothing. I DID, however, release a new single! The song is called "Theodora", and it released July 31 on all major streaming and purchasing platforms (Spotify, iTunes, Google Play, etc). I am really excited that I was able to get the song released! I will be striving to release music as much as I can.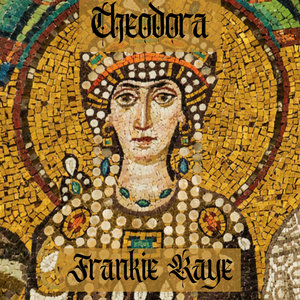 The single has been getting airplay in the UK, as well! So far, it has been in rotation on stations in England, Ireland, Scotland, and Germany. I have a full list typed out on my PRESS KIT page (under the "Appearances/Media" section). I also had the pleasure of doing an interview for a UK-based magazine, "Northern Revive"! It's really awesome to be able to still be involved with music despite the shutdowns. 
In other news, I was nominated again for Tampa's Creative Loafing "Best of the Bay" in two categories! I am up for Best Singer/Songwriter and Best Vocalist. Big thanks to whoever made that possible :) 
NAMM 2021 has officially been cancelled, which is a huge bummer! Year after year, I managed to get my hands on more opportunities (endorsements, networking, performing at larger venues, etc). I only hope that momentum keeps up once everything goes back to normal. I need to stay positive though! 
It's been a rough year for everyone, but I am so thankful to have the support from you guys. I am brainstorming ideas on how to reach more people and create new connections. Maybe I should start a newsletter? A Patreon? We shall see, but I am just happy to be able to continue doing what I love to do. If anyone reads this, please feel free to shoot me a message or reach out through social media. I'd love to connect with you <3
Take care, y'all!
Coffee and Donuts (Sept '17)
MID-YEAR WRAP-UP (SUMMER '17)
RESIDENCIES AROUND THE BAY (FEB '17)
SUCCESS FOR THE NEW YEAR (DEC '16-JAN '17)
OPPORTUNITIES FOR THE HOLIDAYS (NOV '17)
NEW ALBUM HAS ARRIVED (OCT '16)
MEDIA ATTENTION AS CD RELEASE NEARS (AUG '16)
BUSY YEAR IN MUSIC (MAY '16)
DEBUT TV APPEARANCE (JUNE '14)
PODCAST APPEARANCE (AUG '14)
MENTION IN LOCAL MAGAZINE