FRANKIE RAYE, SINGER/SONGWRITER
"

(Frankie Raye) has a lovely voice and great stage presence. She sang a number of very nice original songs, and then delivered the best — by far —version of "No Diggity" I have ever heard. Truly spectacular. "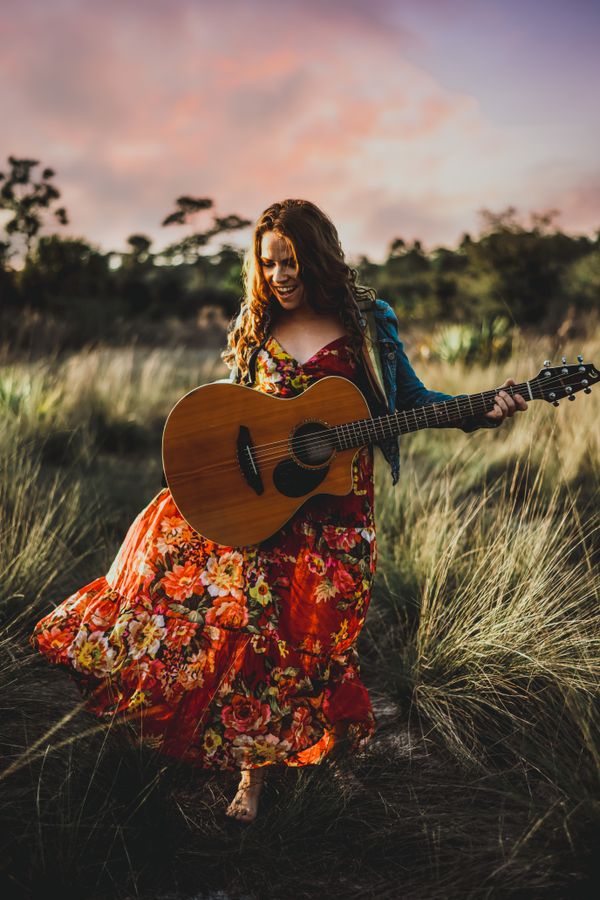 Frankie Raye
Singer • Songwriter • Guitar
Recording artist Frankie Raye knows only one direction – forward. And she keeps progressing at one speed – fast!
The profile of the west central Florida-based singer, songwriter, guitar player has continued to rise as
she has performed on notable stages and continued working on her original music.
2023 began with Frankie being invited to perform in April at the New York Songwriter's Circle, hosted at the legendary Bitter End in New York City. Only a couple months prior in 2022, she traveled to Pensacola Beach FL for the Pensacola Beach Songwriter's Festival. This was within a few short months from when she'd been invited to perform at the prestigious 37th Frank Brown International Songwriters Festival. 
It was almost as far away geographically
as you could get from another major event she had also been selected to perform at, the Winter NAMM
Show in Anaheim, California, where she performed in two showcases: one sponsored by Yamaha Guitars, and another at the House of Blues in Anaheim.
Although she has taken her music across the country on several occasions, she has performed at her home base in Tampa Bay numerous times on yet another high-profile stage, the Seminole Hard Rock Hotel & Casino. She is also a regular performer at local sporting events, performing with her band for the Tampa Bay Rays and the Yankees Spring Training games.
As she records new original music in 2023 (her latest single, "Over Now" released in 2022, and gained airplay both domestically and internationally), she will be hard-pressed to be away from the studio
performing live as much as she did in 2021 and 2022, when she was booked for over 300 shows each year. That
harkened back to pre-pandemic days when she would often have months with more than 30 bookings.
Speaking of "the COVID era," Frankie was still very active during the worldwide shutdown. She released
her single "Theodora" in 2020, which gained domestic airplay as well as extensive exposure through radio
stations in Europe. The song also has been nominated for several local radio contests, and even took the Gold prize for the W.A.M awards (sponsored by BWH Music Group). Also in 2020, she released an official music video for the title track from her "Brave" album. 
Along the way Frankie has been an active guest in TV, radio, and podcast interviews. Plus, she has been
an active partner through the Artist relationships she has with G7th Capos and Mogami Cables.
Her career continues its rapid rise. Keep up with her if you can at www.FrankieRaye.com and use the
social media icons there to engage with her via Facebook, YouTube, Instagram, and Twitter. Her music
is available through Apple Music, Spotify, and major online digital retailers.